Enter at your own risk.
I've written about why I write sex before. It's therapy, an escape, just for the fun of it. But as I look over my idea files and my publishing plan for the next couple of years, I realize writing sex has gone beyond dealing with my repressed upbringing. Where is it taking me? Do I want to go there?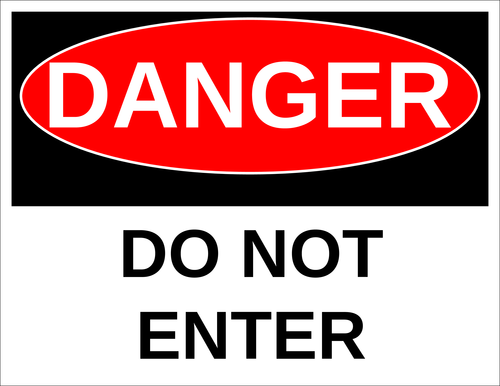 I've learned that I'm pretty good at it. I've gotten both good and bad reviews on my books, but the one statement that's consistent in all of them is this: Amelia James writes hot sex. (Except for a couple of reviewers who called me boring. Honey, if you think that's boring, I don't want to know what excites you. o_O )
Anyway, my current WIP, Their Twisted Love, is taking me places I'm not sure I want to go. Oh, I have fun when I get there, but I wonder if I should. I've been writing sex for so long I've forgotten what shocks people. A moral dilemma for one reader is a fun evening at Trashy's house. An author I follow says: "Write stories you wouldn't let your mother read." Well, there's no way in hell I'm going to let my Puritanical mom read my books, but now I'm writing things I haven't told my seasoned romance reader mother-in-law (my biggest fan) about.
But maybe that's a good thing. Maybe I'm growing as a writer and leaving my hang-ups behind so my characters can explore theirs. After all, I write fiction. It's not all about me.
Or is it?

Where do all these ideas come from? I don't even like some of the things Talia does with Will and Alex, but she does them anyway. And she likes it. And some of the things I like might shoot that moral dilemma scale through the roof. (My readers' scale, not mine. Mine broke a long time ago.)
So yeah, Trashy's head is a messed-up place. I blame my mother. And Alex Sheridan. (Seriously, that morally ambiguous hottie and the sinful sex god who inspired him have corrupted me like no one else. Dammit, Sheridan!)
Wanna go there with me?